Kate O'Shea
Bodywork Practitioner, Movement Teacher, Physical Therapist
My love of movement and bodywork deepened my 30 year practice as a physical therapist and my life long practice of human being.
katept@aol.com
PO Box 370846
Montara, CA 94037
650- 728-7121
FAX: 650-728-914
At age 50 I began studying the Rosen Method. In Rosen Method I found a way to connect with myself and those I love that has brought out qualities of presence and attentiveness in me. Rosen Method has deepened my pleasure in my work and family life. I currently practice Rosen Method Body work in my home in Montara and I also teach weekly Rosen Method Movement classes at the Senior Coastsiders. I have a strong foundation of knowing the body through 30 years of practice as a Physical Therapist. I am a training teacher of Rosen Method Movement and also a teacher in training of the Rosen Method Bodywork. I am delighted at the presence of the Rosen Method on our Coast and look forward to bring more opportunities to learn about through workshops and classes.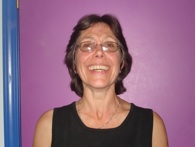 Jane Pittsinger
I have been a Rosen Method Bodywork practitioner since 1993. I also teach Introductory workshops on the Rosen Method and on Holistic Anatomy. I have gained a deep knowledge of the body and know how we reveal ourselves in our bodies through my on-going practice as a Physical Therapist for over 35 years. I have worked in many settings and in several different countries, being fascinated with what is universal to all people as well as our individual uniqueness. I bring to my work a belief in our spiritual potential as human beings and a love of connecting with what is most meaningful in life. The deep listening, yet subtle and respectful touch of Rosen Method enhance this possibility .
I work in Pacifica and San Mateo.  

Contact information:
650-993-8683
janep.ray@comcast.net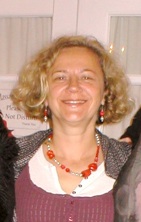 Beata Cogan
Movement Teacher, Physical Therapy Assistant,and Rosen Method Movement Teacher.

Beata works in the Rehabilitation Department of Seton Medical Center Coastside, in Moss Beach, California, and regularly substitutes for Jetta's and Kate's Movement classes in Half Moon Bay.

Contact information:
650-534 5543
beata-basia@sbcglobal.net