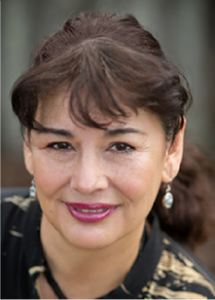 I am a Physical Therapist with over 27 years of hands-on experience. I received my basic PT education in the Netherlands and moved to the US immediately afterwards. I've worked in hospitals, home care and private practice settings in Massachusetts, New Jersey, and for the last 18 years in California, right here along the beautiful coast line which stretches out south of San Francisco.
I started receiving ROSEN METHOD BODYWORK sessions in 1996, just around the time my mother passed away from cancer. It helped open me up to the world around me and cope with the big changes in my life.
I began training in RM Bodywork and a year later in RM Movement and graduated both around 2003. ROSEN METHOD has literally transformed my life. I approach my clients differently nowadays. I have a deeper understanding, how emotional and physical trauma can affect a person. Each and everyone of my clients is met with respect and compassion as well as with a long and varied experience of reading and treating the wounded body.
I have my own bodywork practice in my home in Montara. I also teach 2 weekly Rosen Movement classes at the local Senior Center in Half Moon Bay.